Samsung launches Samsung News for Galaxy devices
2 min read
Samsung has launched Samsung News app for its Galaxy devices. According to the company, the news app will provide its users with morning and evening briefings and custom feeds, and keep them in loop at all times.
Also Read: Mid-range marvel: Samsung A34 5G review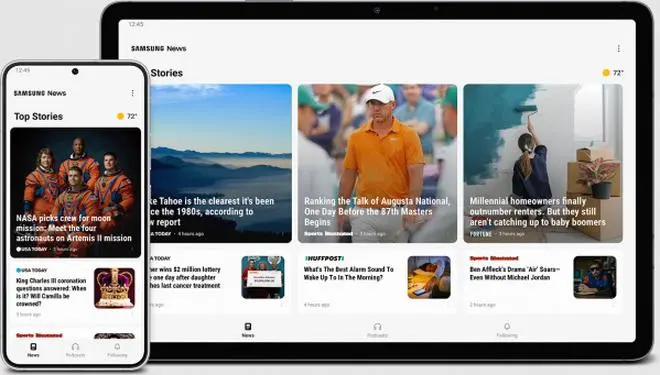 Samsung will provide news content from a wide range of publishers, including Bloomberg, Reuters, CNN and Fox News.
Also Read:Harman opens new center in Tamil Nadu, expands automotive engineering footprint
The beta version of the news app will be launched for the Galaxy users in the US as an update to Samsung Free.
Those who are already have Samsung Free app will notice a change in the app icon, starting this week. Other Samsung users will be able to access the app by downloading directly from the Samsung Galaxy Store.
Samsung users can find news in three ways within the app:
Daily Briefings: Delivered twice a day (Morning Briefing and Evening Briefing), Samsung is working with a team of experienced news editors to bring users the top headlines of the day, all in one place.
News Feeds: Users can view a feed of news from Samsung's partners, categorised and organised for easy access, and in the "Following" tab users can update their preferences to customise the news they see.
Podcasts: Users can listen to their favourite news and entertainment podcasts directly within the Samsung News app.
About Author