Who was Martin Goetz; father of third-party software dies at 93 [details]
2 min read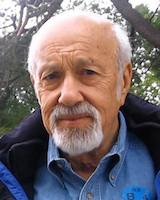 Martin Goetz, who wrote the first software patent in the US and was known as the 'father of third-party software', has died at 93.
In 1968, nearly a decade after Goetz and his partners started the company called Applied Data Research, he received his patent for data-sorting software for mainframes, reports The New York Times.
Goetz was awarded the patent after a three-year fight with the US Patent Office over whether software could even be patented.
"Until then, software had not been viewed as a patentable product and was bundled into hulking mainframes like those made by IBM," the report said late on Saturday.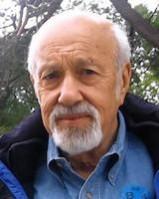 Goetz patented his own software so that IBM could not copy it and put it on its machines.
"By 1968, I had been involved in arguing about the patentability of software for about three years," Goetz was quoted as saying in an oral history interview in 2002 for the University of Minnesota.
"I knew at some point in time the patent office would recognise it," he added.
His success at securing a patent led him to become a vocal champion of patenting software.
"The world we live in now, with app stores and software invented in someone's garage, is a credit to Goetz's vision, his scientific innovation and dogged persistence," Robin Feldman, a professor at the University of California's College of the Law, San Francisco, was quoted as saying in the NYT report.
In April 1969, Applied Data Research filed an antitrust lawsuit against IBM, accusing it of illegally setting a single price for its equipment and software, calling for their unbundling.
IBM in the same year agreed to the unbundling. According to the report, the lawsuit was settled in August 1970.
In 1985, telecommunications company Ameritech acquired Applied Data Research for $215 million.
Goetz became the company's senior vice president and chief technology officer.
In early 1988, he moved on and became the chief executive of software company Syllogy.
He later became a consultant to software firms as well as an investor, said the report.
Goetz was inducted into the Mainframe Hall of Fame, which cited him as the "father of third-party software".
In 2007, Goetz was named as the 'Unsung Innovator' of the computer industry by ComputerWorld.
(With inputs from IANS)
About Author