Video & audio calls coming to X for Android, iOS, PC, Mac; no phone number required [details]
2 min read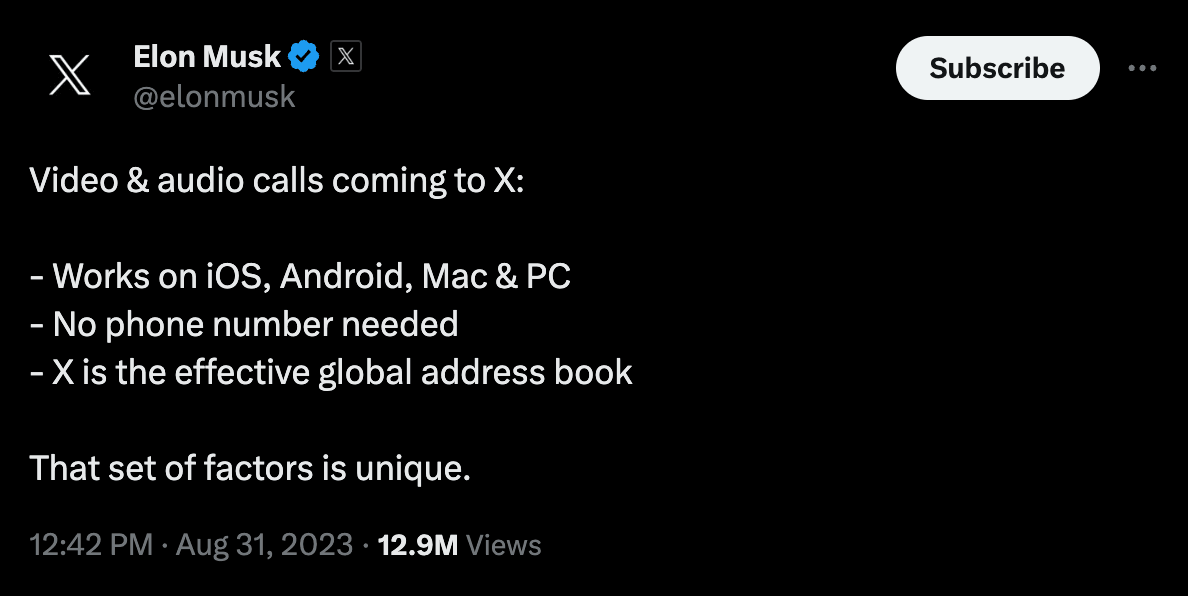 Elon Musk taking over Twitter has been the most disruptive move in the social media space in recent times. From changing the logo to generous ad-sharing program and bringing exhaustive changes to the platform, we've seen it all. But have you really? Musk on Thursday made yet another announcement, confirming arrival of audio and video calling on X. You heard that right!
Details of how the execution will take place remains unclear, but Musk said video and audio calls would work on iOS, Android, Mac as well as on PC without asking for a phone number.
In a tweet, Elon Musk said, "Video & audio calls coming to X". He further provided some details about the feature that made it unique. He said, "The new feature does not require a phone number."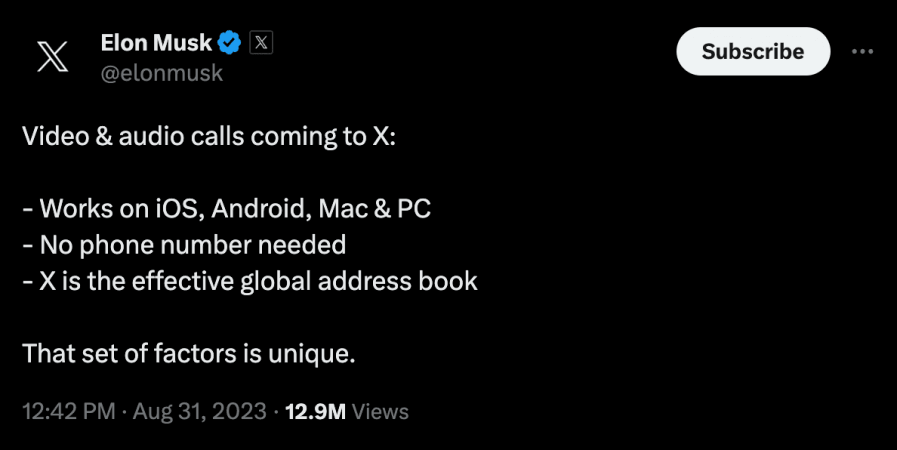 What will calling on X look like?
Musk's post gives a fair idea of what can be expected, but Twitter designer Andrea Conway left little to imagination by sharing screenshots of what appears to be the calling interface. By the looks of it, the UI for audio and video calls look similar to any other app offering in-app calling. As one can expect, the calling feature will only be allowed from the DM section. What's totally unclear is if the new X feature will be exclusively available for Blue subscribers.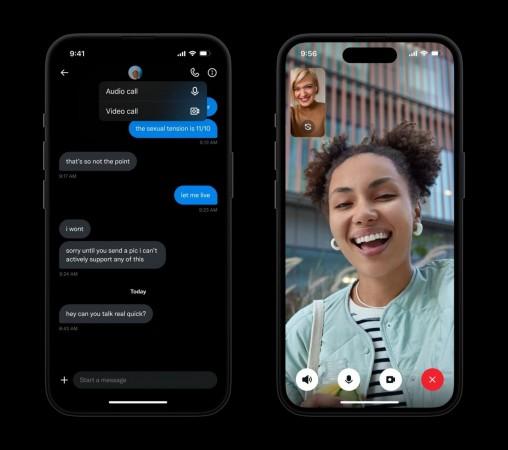 In July, X changed DM settings wherein a user who you are not following and isn't subscribed to Twitter Blue attempts to message you, they receive a prompt urging them to subscribe to Twitter Blue. This was to promote its Blue subscription model and going by this trend, the calling feature may follow the same suit.
Though there's no timeline on the rollout of the new feature, it may arrive in one of the future updates, sooner rather than later.
About Author