Paytm Card Soundbox, India's 1st with card payments feature, launched
3 min read
Paytm, India's leading payments and financial services company and the pioneer of QR and mobile payments, on Monday launched its latest innovation — Card Soundbox.
With this, the company will empower merchants to accept both mobile and card payments across all Visa, Mastercard, American Express and RuPay networks through its iconic Soundbox with 'tap and pay' that will help merchants scale their business.
"Today with Paytm Card Soundbox, we take it to the next level. We have found that merchants and consumers need card acceptance as simply as mobile payments with Paytm QR Code. The launch of Card Soundbox will go a long way in merging the two requirements of merchants – mobile payments and card payments," said Vijay Shekhar Sharma, Founder & CEO, Paytm.
Paytm was the first company to launch audio-based confirmations with Paytm Soundbox, transforming in-store payments in the country.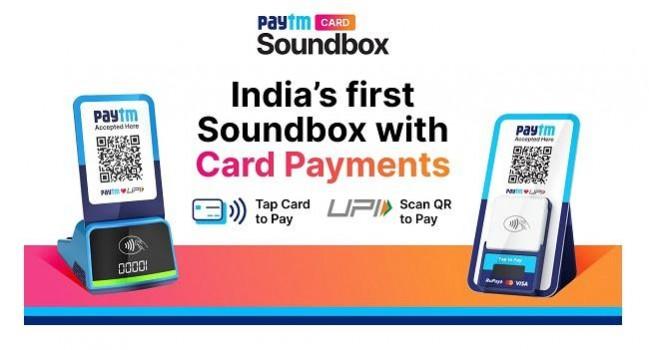 Focussed on creating technology-led innovations, the company continues to be the market leader in in-store payments with devices like Paytm Soundbox and Card Machines.
"The Paytm Card Soundbox is yet another innovation that will enable small merchants to provide a seamless digital payment experience to their customers by easily accepting contactless card payments," said Gautam Aggarwal, Division President, South Asia, Mastercard.
After the recent successful launch of Paytm Pocket Soundbox and Paytm Music Soundbox, with Paytm Card Soundbox, the company is driving further convenience for merchants.
With Paytm Card Soundbox, the company solves two problems for merchants — accepting card payments along with getting instant audio alerts for all payments. The launch of Paytm's unique device will transform in-store payments by expanding payment acceptance for merchants by combining Soundbox with NFC or contactless debit and credit card payments with mobile payments.
"Audio payment alerts have transformed digital payments in India and enabled many merchants to seamlessly digitise their businesses. Paytm Card Soundbox is India's first Soundbox that will also accept contactless card payments and would further accelerate cashless transactions in the country," said NPCI.
The new Soundbox will provide both audio and visual payment confirmation through an LCD display to the merchant and the customer.
"The launch of Paytm Card Soundbox demonstrates the importance of contactless card payments in today's world. Visa is proud to be part of this innovation, which offers a versatile solution for merchants and aligns with the changing preferences of consumers in India," said Sandeep Ghosh, Group Country Manager, India and South Asia, Visa.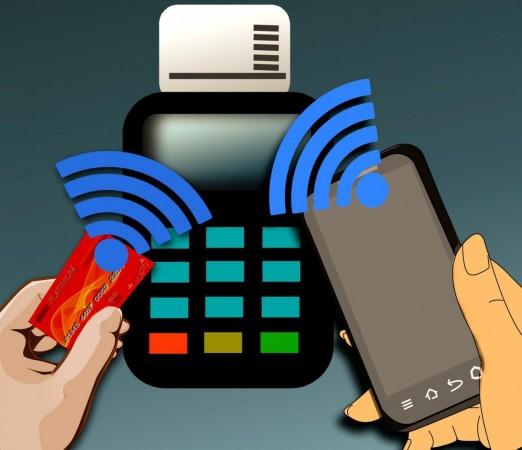 With built-in 'tap and pay' functionality, merchants will be able to accept card payments up to Rs 5,000. The device is powered by 4G network connectivity, providing the fastest payment alerts.
With a 4W speaker, Paytm Card Soundbox enhances the clarity of payment alerts. It also has a long battery life of five days.
"After revolutionising mobile payments by pioneering Soundbox in India, Paytm Card Soundbox will further boost digitisation in the country. It is India's first Soundbox that also accepts card payments, this would help accelerate the growth of cashless transactions in the country and Amex is happy to be a partner with Paytm on this acceptance growth," said Anurag Gupta, Vice President & Head – Acquiring & Network Issuing, American Express.
Moreover, the device offers alerts in 11 languages that can be changed by the merchant through Paytm for Business app. Plus, with Paytm Card Soundbox, users with NFC-enabled smartphones can also pay through their phones using the tap feature.
(With inputs from IANS)
About Author