Like Silicon Valley, Bengaluru has embraced every new wave: Shivakumar
3 min read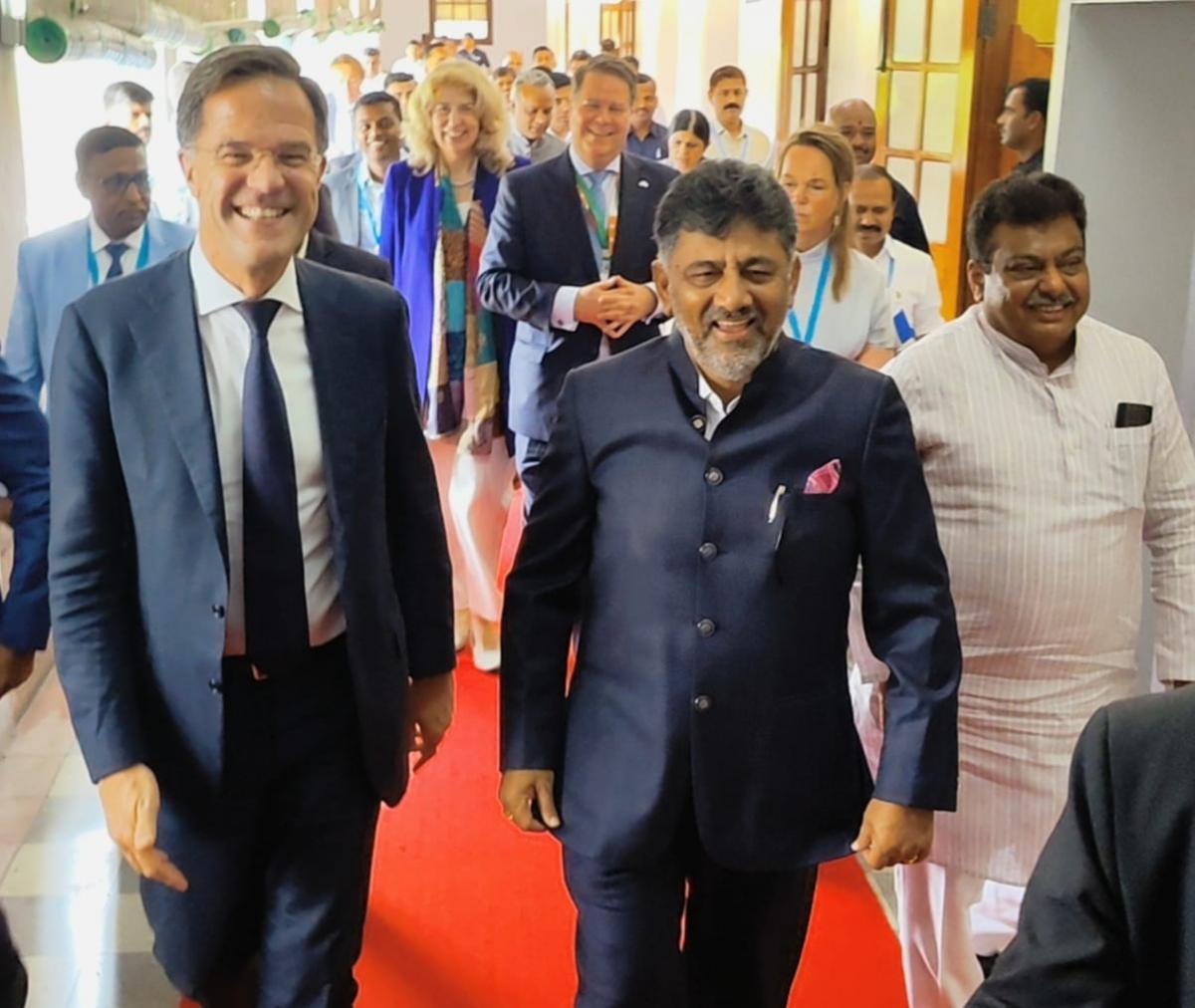 Karnataka Deputy Chief Minister D.K. Shivakumar on Monday said Bengaluru, like the Silicon Valley, has been able to embrace every new wave, making it one of the two biggest growth centres in the world.
"That is why they (Bengaluru and Silicon Valley) are two of the world's biggest growth centres. The cosmopolitan culture, talent pool, a culture of innovation, high risk appetite, and human enterprise are its strengths," the Deputy Chief Minister said.
"Our state has a rich tradition of supporting industries across the sectors, from technology and manufacturing to agriculture and tourism. We are committed to fostering an environment that is conducive to business growth, innovation, and sustainable development," the Deputy Chief Minister said Shivkumar while addressing the Netherlands' Delegation at Vidhana Soudha in Bengaluru.
He said that dozens of countries around the world are making Bengaluru their home. "Bengaluru grew too big and too fast. The result is in front of everyone," he said.
He said that the Karnataka holds a very strong relationship with the Netherlands. "We are keen to strengthen our relationship further," he said.
Dutch lead foreign investors
He said that Dutch businesses are among the forerunners of foreign investors in Karnataka. "We are home to 25+ Dutch companies. Karnataka is also home to Global in-house Centres of Shell and Philips too," the Deputy Chief Minister said.
He said that the government of Karnataka has taken several measures to enhance investor friendliness in the state.
"Karnataka attracted 2nd highest FDI in India in 2022-23 with 25 per cent national share. There are more than 200 Dutch companies operating in the state with investment worth over USD 1 billion," he said.
"We are very keen to further strengthen this partnership by leveraging the existing synergies with Karnataka and Netherlands. We share many similarities across major industries like food processing, Biotech and Pharma, Innovation and R&D to name a few."
"We have also taken multiple bold measures to enhance our offering to Dutch companies: We have a dedicated Industrial Policy that focuses on key areas like Artificial intelligence (AI), advanced manufacturing, and R&D, aimed at becoming an integral part of the global value chain. The policy also offers attractive financial incentives, such as Investment promotion subsidy of up to 2.25 per cent of annual turnover for 6-10 years."
He said that Karnataka has the best-in-class sectoral policies such as Aerospace and Defense, E-mobility, E-R&D, ESDM, Data Centre, and Textiles, each offering attractive incentives to potential investors.
Ranked 16th in Global Citites Index
He said that as the fastest-growing metropolitan city in the country, Bengaluru, is ranked 16th position on the Prime Global Cities Index 2023 and the 'tech city of India', is a favored destination of US companies, contributing significantly to its GDP and technological prowess.
Shivakumar said that the soft infrastructure is its accommodative people, cosmopolitan culture, amazing cuisines, vibrant ecosystem for art and culture and the weather.
"We aspire to partner with your country and jointly lead the path to sustainable growth and development. We are eager to know how we can assist you in your future endeavors. Together, we can shape a brighter and more prosperous future," the Deputy Chief Minister said.
(With inputs from IANS)
About Author