Leaving Seattle, where I founded Amazon in a garage, says an emotional Bezos
2 min read
Amazon founder Jeff Bezos on Friday announced that he is leaving Seattle, his home since 1994 when he started the e-commerce giant out of the garage.
In an emotional post on Instagram, the billionaire showed an old video from 1994, featuring him giving a walkthrough of Amazon's first office inside the garage.
"I've lived in Seattle longer than I've lived anywhere else and have so many amazing memories here. As exciting as the move is, it's an emotional decision for me. Seattle, you will always have a piece of my heart," Bezos posted.
The old video, which features a young Bezos, was shot by his father.
"That's my dad behind the camera in this video, touring Amazon's first 'office'. My parents have always been my biggest supporters," said the Amazon founder.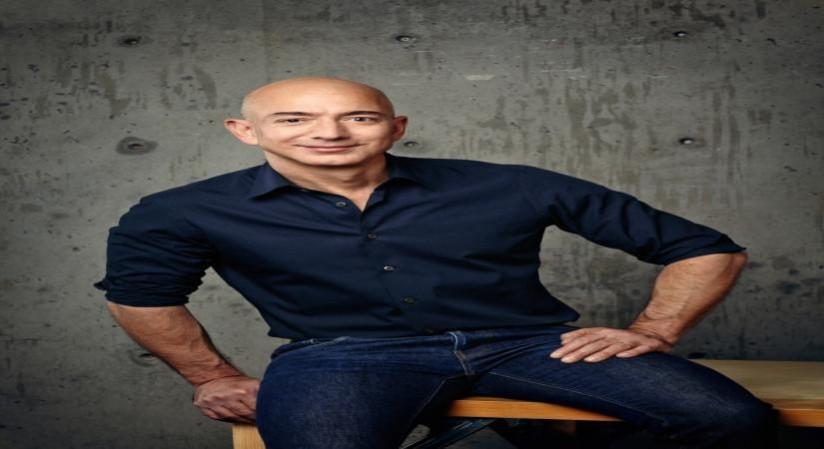 His parents recently moved back to Miami, the place Bezos lived when he was younger.
"I want to be close to my parents, and Lauren (Sanchez) and I love Miami. Also, Blue Origin's operations are increasingly shifting to Cape Canaveral. For all that, I'm planning to return to Miami, leaving the Pacific Northwest," he announced.
Born in Albuquerque and raised in Houston and Miami, Bezos graduated from Princeton University in 1986 with degrees in electrical engineering and computer science.
He founded Amazon in mid-1994 on a road trip from New York City to Seattle.
The company began as an online bookstore and has since expanded to a variety of other e-commerce products and services, including video and audio streaming, cloud computing and artificial intelligence.
Meanwhile, Bezos and his girlfriend Sanchez are reportedly not planning the wedding yet and are still "enjoying the engagement".
In May this year, Bezos, 59, and Sanchez, 53, got engaged. They started dating in 2018 and reportedly went public with their relationship after the Amazon billionaire divorced his first wife MacKenzie Scott in 2019.
Bezos made a $38 billion divorce settlement with Scott and shares four children with her.
(With inputs from IANS)
About Author