itel launches two budget smartphones under Rs 15,000; both mark segment first features [details]
3 min read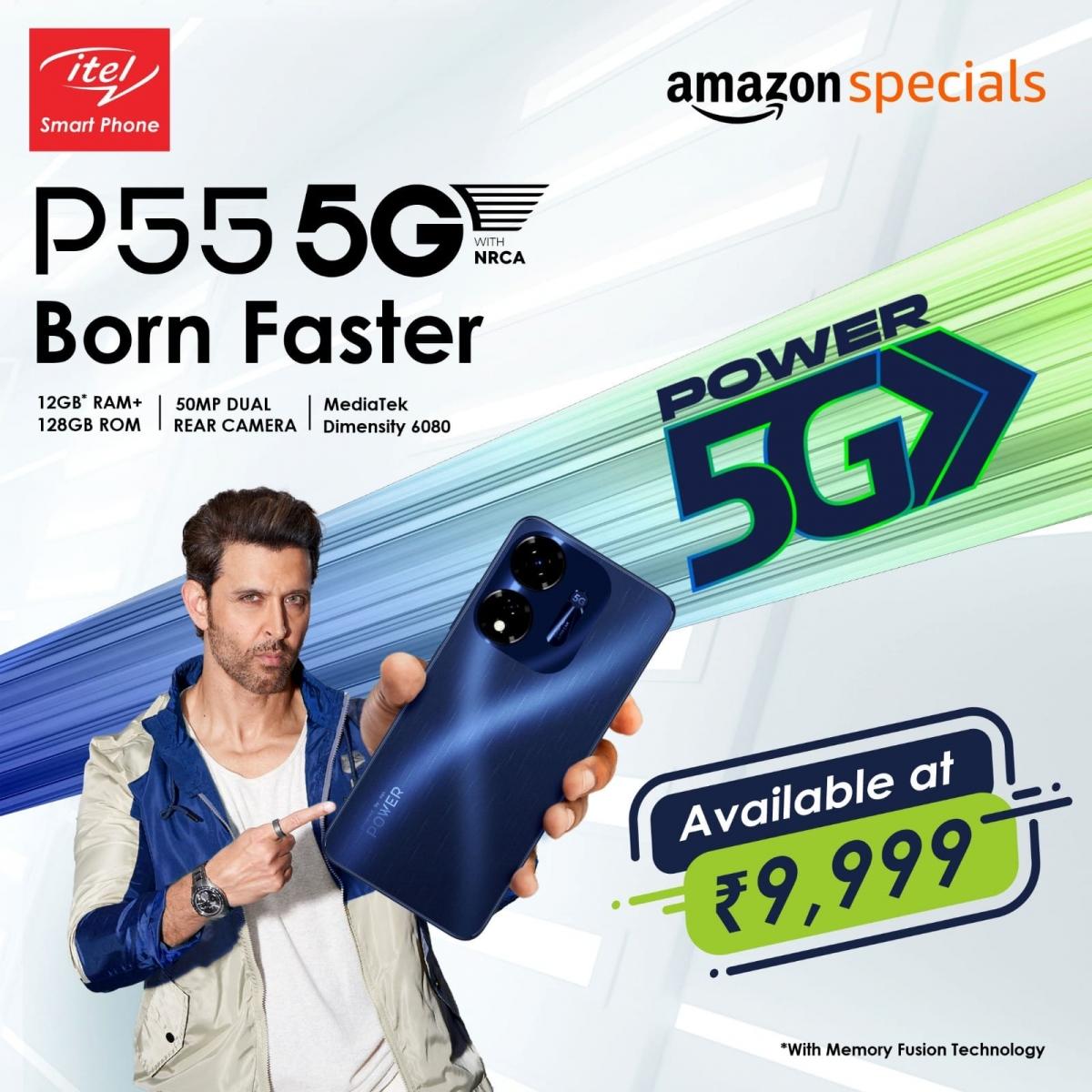 itel Mobile India, which has been democratising technology by delivering quality smartphones under Rs 10,000, takes another leap in launching India's most affordable and powerful 5G smartphone — "P55 Power 5G" under this segment, making it an accessible technology for consumers.
The itel P55 Power 5G is equipped with MediaTek dimensity 6080 chipset ensuring uninterrupted and outstanding performance. Addressing the discerning need for expansive memory and seamless performance, the smarphone boasts 128GB storage and 6GB RAM. Additionally, it offers a 4GB+4GB RAM with 64GB ROM variant to cater to varying storage requirements among consumers.
The itel P55 Power 5G emerges in two colours — Galaxy Blue and Mint Green. The 4GB + 64GB variant will be available in offline stores at Rs 9,699 while the 6GB+128GB variant will be exclusively available on Amazon at Rs 9,999 from October 4.
"itel has been at the forefront in driving the digital revolution in Bharat, successfully facilitating the seamless transition of customers from 2G to 4G. As India is poised to welcome approximately 150 million 5G users by 2024, flagging off a big digital revolution, we are determined to democratize 5G technology, making it accessible and affordable for the masses in Bharat," said Arijeet Talapatra, CEO, itel India.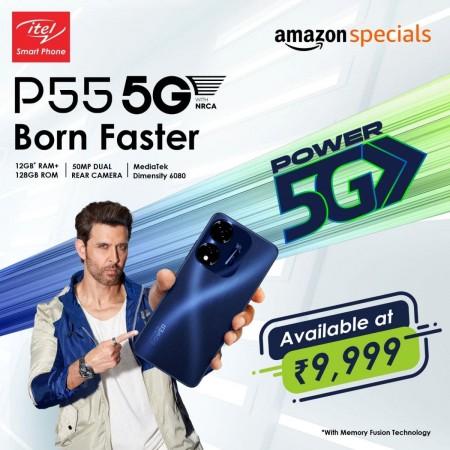 "The itel P55 Power 5G redefines technology supremacy under the 10K segment by offering 5G connectivity with NRCA technology, combined with the powerful MediaTek D6080 chipset, creating a perfect synergy of swift connectivity and outstanding performance," he added.
The itel P55 Power 5G boasts 50MP AI dual camera and an 8MP front camera.
Harnessing the prowess of 5G capabilities, users can enjoy streaming movies, uploading high-resolution photos, and seamlessly sharing voluminous content on the go. The device comes equipped with NRCA resulting in better connectivity and faster internet even in the low network area.
The smartphone boasts a 5000 mAh battery, which is complemented by 18W fast-charging capabilities. Along with face recognition, it features a side fingerprint sensor that adds an extra layer of security.
The brand also offers a one-time screen replacement facility to the users.
itel S23+
After disrupting the sub 10K segment with innovation of premium affordable smartphones, itel Mobile India has marked its debut into the 15K segment with the launch of S23+.
With the segment first 3D curved AMOLED Display smartphone for less than Rs 15,000, itel has raised the bar once again, crafted to match the style quotient of Gen Z.
The smartphone's premium features are complemented by an exceptional 32MP ultra-clear front camera with flash, first in the segment, offering customised beauty enhancements and multiple modes, alongside a powerful 50MP main camera.
"The under 15K segment represents a substantial 50 per cent share of the smartphone market. With the introduction of the itel S23+, we are embarking on a bold journey, venturing into uncharted territory to redefine this segment with ground breaking features," said Arijeet Talapatra, CEO, itel India.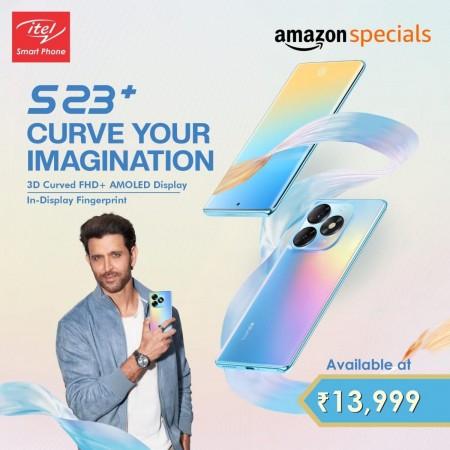 "The S23+ smartphone, equipped with pioneering features, is poised to cater to the style preferences of Generation Z while setting a new benchmark in the sub-15K segment. With this launch, itel is delivering a significant enhancement to the Bharat consumer experience, offering exceptional viewing and much more," he added.
Priced at Rs 13,999, the itel S23+ will be available in two colours — Elemental Blue and Lake Cyan, which will go live for sale on Amazon India from October 6, with retail availability starting in the last week of the same month.
The 6.78-inch FHD+ 3D curved AMOLED display delivers 240 Hz of touch sampling rate.
With storage options of up to 256GB+16GB (8GB RAM with 8GB Memory Fusion), a sleek 7.9mm slim body and weighing just 180 gm, the itel S23+ establishes a fresh benchmark in contemporary design, catering to all walks of life.
The main camera captures life's essence with unmatched clarity, while the front camera with flash, elevates self-expression, preserving emotions and details in your selfies.
The display comes protected with Gorilla Glass 5, which offers four times more resistance to drops than standard glass screens.
About Author