Flipkart Big Billion Days a resounding success; records 1.4 billion customer visits [fascinating stats]
3 min read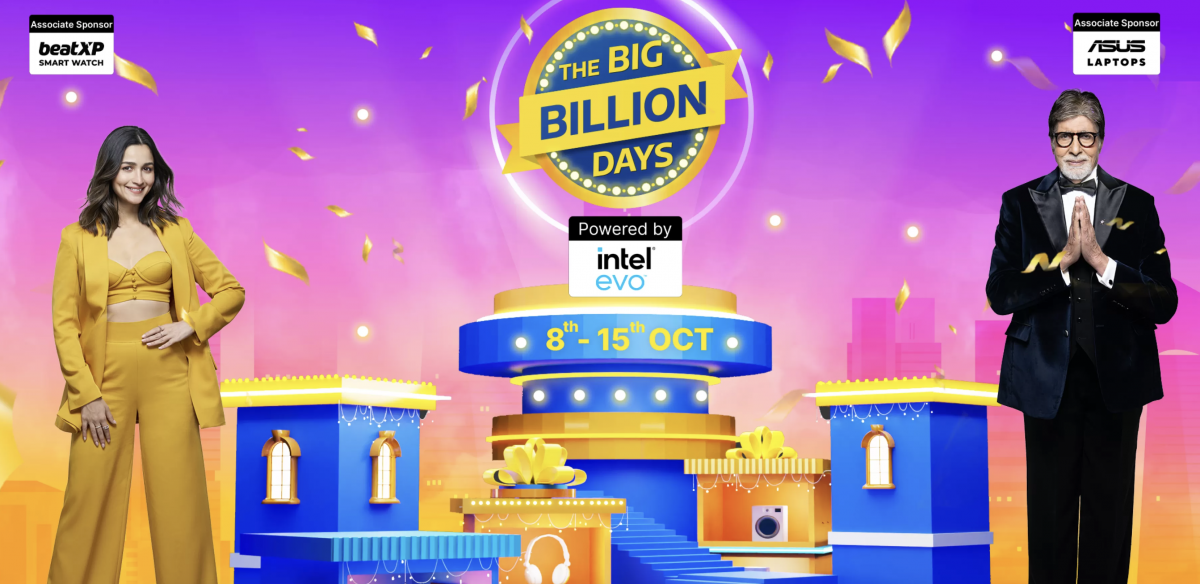 The Big Billion Days (TBBD) 2023 marked an impressive milestone in Flipkart's annual flagship event, as it celebrated its 10th edition with a resounding success. The event, which concludes on Sunday, witnessed a staggering 1.4 billion customer visits over early access and the 7-day shopping extravaganza, highlighting a notable surge in consumer enthusiasm.
This year's TBBD showcased a discernible trend toward premiumization across India, with a particular focus on categories like smartphones, laptops, tablets, and home appliances. Flipkart remained steadfast in its commitment to offering value to every shopper, making televisions, audio products, smartphones and grooming items among the top choices. This emphasis on affordability was achieved through collaborations with third-party partners and banks, providing an array of financial constructs accessible to all shoppers.
TBBD'23 top trends

Bangalore, Hyderabad, and New Delhi emerging as key drivers of demand for small appliances like Juicer Mixers and Electric Kettles, as well as large 4K Televisions.

A 3X increase in demand for premium QLED televisions compared to TBBD'22, with 55″ (139 cms) TVs and larger sizes witnessing a 2X surge.

A notable uptick of 50% in affordability options like no-cost EMI and product exchange compared to TBBD'22.

A surge in the number of Shopsy platform purchases in T2 and T3 cities like Guwahati, Cuttack, Medinipur, Gorakhpur, and Bankura.

Approximately 80% of smartphones purchased during TBBD'23 were 5G-enabled, highlighting
What makes this year's TBBD significant is its outreach to remote regions, including Andaman, Hayuliang (Arunachal Pradesh), Choglamsar (Ladakh), Kutch (Gujarat), and Longewala (Rajasthan), showcasing the transformative power of e-commerce in providing access to consumers far and wide. TBBD 2023 boasted the largest fleet of women wishmasters compared to previous editions, underlining the commitment to promoting diversity. Flipkart's Kirana partners demonstrated remarkable efficiency by delivering over 4 million packages in the first four days of TBBD'23.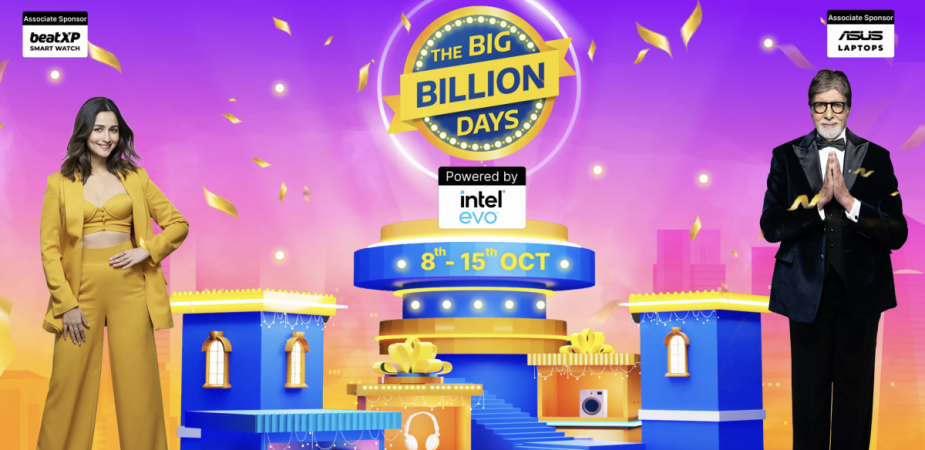 TBBD'23 brings success to sellers
The success of sellers on Flipkart's platform reached unprecedented heights, with a remarkable 2X growth in crorepati sellers over TBBD 2022. The company's Samarth program, aimed at empowering artisans and weavers, presented the 'Indian Roots Store Front,' which facilitated the sale of over 3.5 lakh products across Home, Furnishing, and Lifestyle categories. Samarth sellers witnessed a remarkable 6X growth compared to the pre-festive period.
To make products and services more accessible, Flipkart introduced a range of affordability options. Flipkart Axis Bank Credit Card, with offers on instant savings and unlimited cashback, witnessed a noteworthy 8X growth in overall spends and a 4X growth in orders placed. Additionally, Flipkart Pay Later saw a 4X increase, while EMI spends surged by an impressive 7X compared to the pre-festive period.
AI & beyond
As part of its innovative offerings, Flipkart introduced new on-app experiences such as Flippi (a Chat GPT-powered shopping assistant), Vibes (video-led browsing experience), and SPOYL (Gen Z Fashion experience), all of which recorded significant engagement, reflecting a nearly 4X increase compared to the pre-festive period. The introduction of Flipverse, a 3D-rendered, immersive Virtual World, resulted in a remarkable 10X increase in visits compared to the pre-festive period.
The trend of visually engaging shopping experiences continued to gain momentum, with Flipkart's Video Commerce offerings witnessing the highest viewership to date. Notably, the majority of viewers hailed from T2+ regions. This heightened engagement resulted in a substantial total watchtime of 8 lakh hours by more than 50 million users, translating to a 16X increase in transactions compared to pre-TBBD. FireDrops 2.0, Flipkart's web3 engagement and rewards platform, emerged as a resounding success, boasting a user base of over 2 million participants who engaged in brand challenges and won NFT-based shopping rewards from 30+ brands.
With a 60% increase in Flipkart Plus memberships compared to TBBD'22, customers actively utilized their Flipkart SuperCoins, not only for making purchases but also for contributing to society through an on-app donation drive. The recently launched SuperCoin rewards program on Shopsy witnessed a noteworthy 1.5X growth in customers utilizing SuperCoins.
About Author