Flipkart Big Billion Days 2023: These stats from early access and day 1 sale will blow you mind
3 min read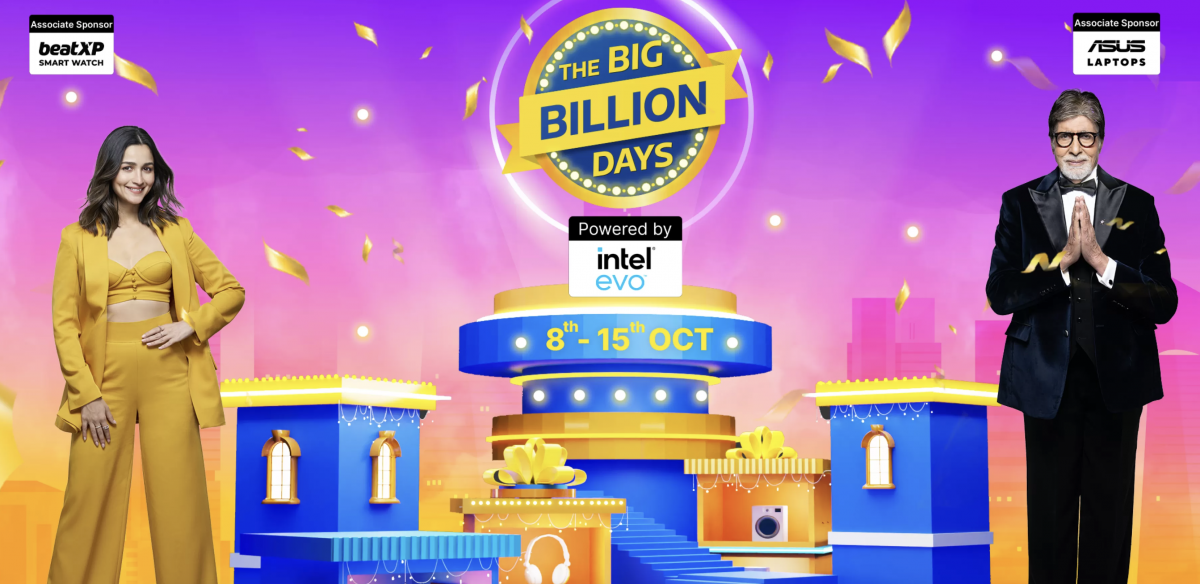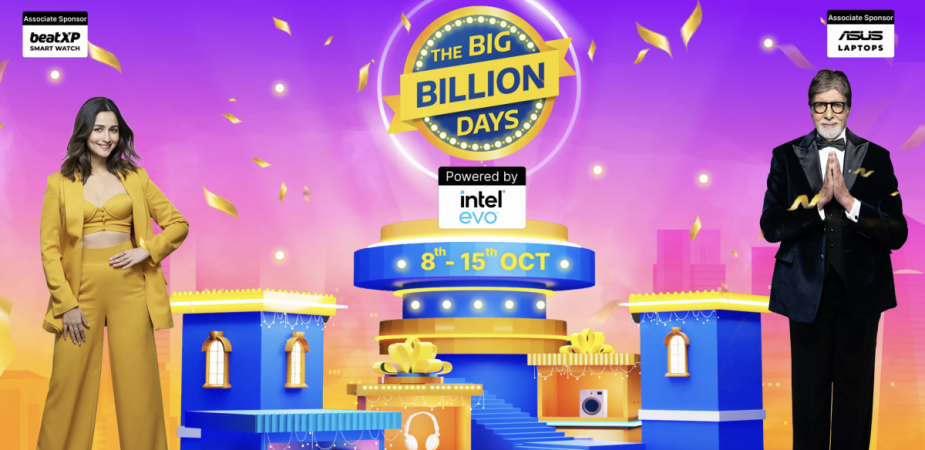 Flipkart's much-anticipated 10th edition of The Big Billion Days (TBBD) 2023 kicked off with a bang, recording over 91 million customer visits, including Plus Premium and VIP Customers, during Early Access and Day 1 of the shopping extravaganza. This annual shopping festival, which officially commenced on October 8 (with Early Access opening on October 7 for VIP and Plus customers), has garnered tremendous enthusiasm from both customers and sellers. One remarkable highlight is the seven-fold spike in orders within the Plus Visitor base compared to daily transactions, signifying significant growth.
Early trends from TBBD'23 reveal strong customer sentiment across categories, with mobiles, appliances, lifestyle, BGM (Beauty and General Merchandise), electronics, and home emerging as the most sought-after. Smartphones in the Rs 20k+ segment witnessed increased demand, especially from Metro and Tier 2+ audiences while lifestyle, electronics, and BGM, including fitness, played pivotal roles in acquiring new customers.
Geographically, Bangalore, Delhi, and Hyderabad led the pack in terms of shopper numbers, followed by Mumbai, Pune, Ahmedabad, Kolkata, Chennai, and Gurgaon. Notably, Hisar, Lucknow, and Patna also experienced a surge in orders, underlining the growing influence and reach of e-commerce in T1 and T2+ cities.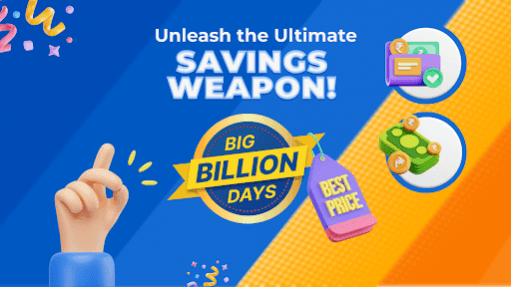 Flipkart's sellers enjoyed significant growth during Early Access and Day 1, with Lifestyle sellers witnessing a remarkable 10X increase in orders compared to the pre-festive period. Furniture and Electronics followed closely with 8X and 7X growth, respectively. The company's commitment to fostering opportunities for Indian businesses, particularly MSMEs, remains steadfast, with over 1.4 million sellers participating in The Big Billion Days.
The sale also saw a surge in affordable payment solutions, with Flipkart Pay Later recording a 5X spike in daily transactions, and EMI-based purchases witnessing a 20X rise. Flipkart Gift Card redemptions experienced a substantial 5X increase, while Flipkart InsureTech VAS products, including Accident Damage Protection and Extended Warranty, scaled up by 7.5X.
TBBD has consistently delivered value and convenience to millions of Indian customers, benefiting lakhs of MSMEs, artisans, kirana partners, and the broader ecosystem. This year, Flipkart has incorporated next-gen technologies like Metaverse, GenAI, and AR/VR to create an intuitive and seamless experience, making it accessible even to first-time shoppers on the platform.
Arief Mohamad, Vice President – Customer Growth and Loyalty at Flipkart, expressed his excitement about celebrating a decade of The Big Billion Days. He emphasized the event's transformational impact on Indian e-commerce, making it accessible and affordable for everyone. Through innovative technology, diverse payment options, and an inclusive marketplace, Flipkart continues to redefine the shopping experience for millions of Indian customers.

Cleartrip, a part of the Flipkart Group, observed intriguing travel trends this festive season. Indians chose to explore non-metro cities such as Goa, Jaipur, Udaipur, Varanasi, and Ooty. Among the top air non-metro destinations were Goa, Kochi, Jaipur, Srinagar, and Chandigarh.
Additionally, Flipkart's service arm, Jeeves, which offers post-purchase solutions, conducted over 10,000 installations during Early Access and Day 1 of The Big Billion Days, with televisions being the most installed appliance.
Over the past decade, The Big Billion Days has demonstrated Flipkart's commitment to building a transparent and democratic platform for customers and sellers, all while maintaining high product and service standards. It reflects Flipkart's dedication to empowering the ecosystem through innovation, enhanced experiences, and, above all, providing value and affordability. Please note that all the growth statistics mentioned above are limited to Early Access and Day 1 of The Big Billion Days (October 7 and 8).
About Author