EAI/EDI Solution Architect Jhansi Bharathi Madavarapu's Exceptional Contributions in Cybersecurity Domain
3 min read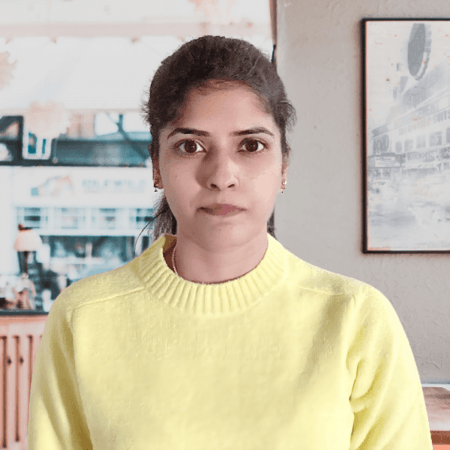 In the complex tech world, achieving high-yielding results requires upgraded skills, deep industry knowledge, and a commitment to lifelong learning. Profound understanding of technology, project delivery for EDI/B2B legacy modernization, API integration, Cloud migration, and Digital transformation projects with a demonstrated history of working in information technology.
One such expert is Jhansi Bharathi Madavarapu, a Middleware Architect with 10 years of experience in the industry. She stands out as a visionary leader; she helped complex multinational organizations across the globe overcome their business integration challenges by creating and implementing business process solutions integration platforms and helped to achieve their business objectives through technology-driven solutions that drive sustainable results.
Jhansi had an impressive career in Government, Healthcare, and Oil and gas Industries, holding significant roles at top companies. Notably, she spearheaded one successful project at the DeitY Government of India. ICES project, customers to ensure effective procurement and delivery of data protection solutions and multi-location functionality to a single database with partitions for users to access data only for their location; faster and better communication with external stakeholders for Integration would lead to a better response time in case troubleshooting. This approach significantly reduced the risks to the government.
Jhansi also led the launch of the ICES system design into other industries that saw an adoption rate of over 38% in just a few months, with an excellent 99.99% uptime SLA requirement. These achievements exemplify her ability to deliver high-quality models with significant customer advantages. These accomplishments flawlessly demonstrate her ability to provide high quality. An organization can utilize them to assess its preparedness and capability to recognize cybersecurity risks and threats and to direct the adoption of policies, strategies, and initiatives to counter threats and reduce risk with significant customer advantages.
Jhansi's passion for innovation and Cybersecurity led her to use Cutting-edge technology to solve real-life problems, which is evident in this venture. She was also part of the team that won many Awards at DeitY, which the Government of India created to recognize staff for innovation and bias for action.
Jhansi also examines the critical topic of blockchain, where more businesses will implement smarter contracts and genuinely end-to-end processes soon. She described that EDI will persist in resolving its principal use case, which involves data transformation between applications and companies, either independently or in collaboration, offering enterprises a clear road map to successful negotiation.
Furthermore, Jhansi has highlighted security's vital role in the EDI pipeline and provided professional advice on protecting data and apps in a constantly changing threat. She is a reliable resource for business professionals looking to improve their Cybersecurity strategies and practices because of her commitment to expanding their understanding of EDI with Cybersecurity, which was demonstrated by the collection of articles she has written.
Jhansi holds a doctoral degree (PhD) in relevant fields, providing a solid foundation for her shining career. Her commitment to continuous learning is evident in her extensive list of achievements. In addition to offering sophisticated solutions, she has authored numerous insightful articles that provide advice and insights in her field, delving deeply into the nuances of Cybersecurity in middleware environments, illuminating tactics to avoid costly pitfalls and optimize efficiency.
Apart from her professional achievements, Jhansi actively mentors and shares her expertise through talks, lectures, and conferences at IEEE, IET, and ISACA Chapters. She empowers professionals for successful careers in top tech companies. In May 2023, she presented " Electronic Data Interchange Analysts Strategies to Improve Information Security While Using EDI in Healthcare Organizations" at a Seminar, which was widely appreciated. Additionally, She has published a dissertation showcasing her dedication to research.
https://www.proquest.com/docview/2832638159
Jhansi's contributions impact as a technology expert are vast. She has established a recognizable position in Middleware as a professional, entrepreneur, and trainer. Whether it is cost optimization, security enhancement, or innovation, Jhansi's expertise is evident in all her work, and her journey from a technology expert to a visionary Solution Architect and mentor is inspiring.
About Author