Dyson launches new purifier "Big+Quiet" at Rs 68,900; purifies 1000sqft effortlessly [details]
2 min read
Global consumer electronics company Dyson on Wednesday launched a new air purifier at Rs 68,900 in India, designed to purify the air in spaces as large as 1,000 square feet.
The new 'Dyson Purifier Big+Quiet' is available at Dyson.in, and the company's Demo stores in White and Satin Silver colour options.
"The Dyson Purifier Big+Quiet is our first purifier specifically engineered to purify properly in spaces up to 1,076 sq. ft. It blends highly effective filtration and powerful projection, to automatically respond to imperceptible pollution events," Matt Jennings, Dyson Engineering Director — Environmental Care, said in a statement.
The new air purifier uses 'Cone Aerodynamics' to deliver a 10-meter projection. Alongside powerful projection, it is also engineered to operate quietly, producing just 56 decibels of noise, according to the company.
Cone Aerodynamics uses the Coanda effect to merge two streams of air over a smooth surface, resulting in a powerful and condensed jet of air that can be projected more than 10 meters, with minimal noise. It delivers more than double the airflow of the previous generation Dyson Purifiers, the company explained.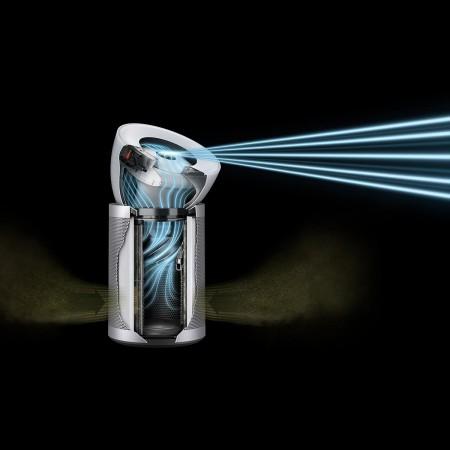 The Dyson Purifier Big+Quiet projects purified air at angles of zero degrees, 25 degrees or 50 degrees depending on user preference. As some common sources of indoor air pollution include tobacco smoke, household cleaning products, building materials, and outdoor air pollution enters the home, the machine has improved filtration to capture these harmful pollutants — featuring a fully sealed filtration system to HEPA H-13, ensuring purified air is projected back into the room and the pollutants stay in the filter.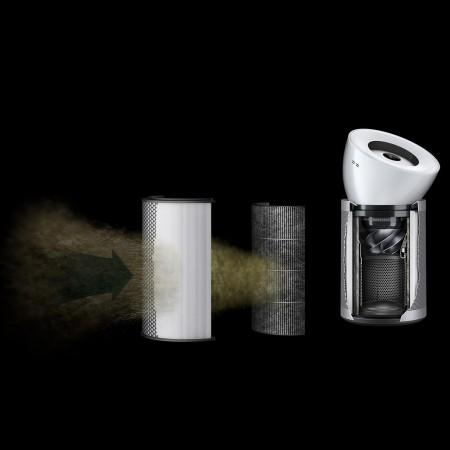 In addition, the air purifier comes with a suite of integrated sensors monitoring particle and gas levels, allowing owners to monitor indoor air quality through the live results on the LCD screen and in the MyDyson app.
About Author