Crossbeats' Secret Sauce: The story behind your favourite wearable brand [Interview]
4 min read
In an age where technology seamlessly intertwines with our daily lives, Crossbeats has found a place where it brings interesting products to consumers. The brand has made strides by designing its products that resonate with the aspirations of India's tech-savvy youth and millennials. That's the target audience and Crossbeats doesn't seem to miss its target.
In an exclusive interview with International Business Times, Archit Agarwal, the co-founder of Crossbeats, spoke at length about the brand's inception, growth, and its vision for the future of wearable technology in India.
Crossbeats, founded in 2015 by Abhinav and Archit Agarwal, has made quite a name for itself in the industry, with a focus on empowering the dynamic youth and millennials through innovative smartwatches and top-notch audio technology. In the fiscal year 2022, the company achieved a revenue of Rs 50 crore, accompanied by a net profit of Rs 30 crore. Since its inception, Crossbeats has recorded year-on-year growth ranging from 7X to 12X. It now boasts a customer base exceeding 700,000, Crossbeats tells International Business Times. What's the secret? Let's find out.
[Excerpts from our interaction with Archit Agarwal]
IBT: What was the inspiration behind starting Crossbeats?
Archit: We started Crossbeats in 2015 with the aspiration to empower and resonate with the dynamic youth and millennials of our country with innovative smartwatches and top-notch audio tech. The core idea was to seamlessly integrate tech into their lifestyle and help evolve the way they connect, express, and thrive in the modern world.
IBT: What are the key factors that have contributed to Crossbeats' rapid growth?
Archit: In 2015, our journey began as an audio brand, highly praised by customers for their exceptional experience. Recognized as Amazon's bestseller in 2016, we launched our True Wireless Earbuds in 2017, tailored specifically to meet the demands of Indian consumers. Seeing the tremendous growth in our audio segment, we decided to acknowledge the market gap in the smartwatch segment and launched products from the Crossbeats – "House of wearables". By incorporating cutting-edge technologies such as AMOLED and ANC into our smartwatches and earbuds, elevated the bar for product features and provided an improved experience among the competition. We later on went onto expanding our product line with the addition of soundbars, headphones, and more.
IBT: How do you see the wearable market evolving in the next few years, and how is Crossbeats preparing for this evolution?
Archit: We believe that India will become the number one market for wearables in the coming years. In terms of pre-defined long-term plans, the company is focused on expanding its business both in terms of product portfolio and geographies, through online and offline presence both. We are making all efforts in expanding business by augmenting the product basket, launching new products and categories, intensifying our existing channels/presence, and expanding our geographical reach in new territories/markets.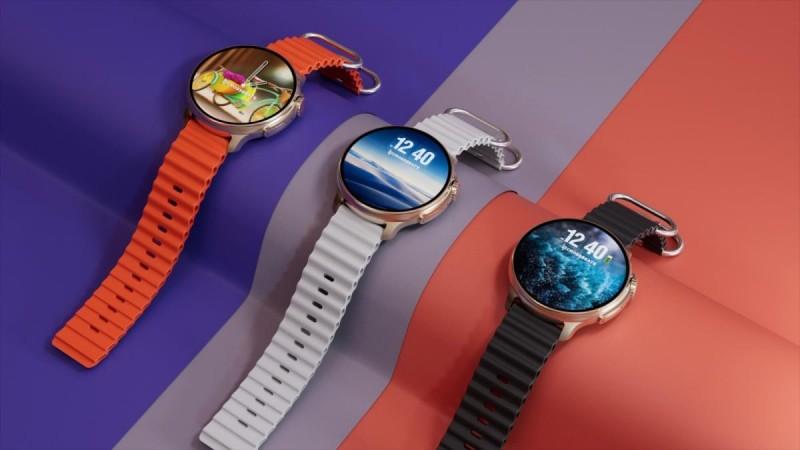 We also anticipate investing heavily in state-of-the-art manufacturing facilities equipped with cutting-edge technology. This will enable us to produce world-class consumer tech products that meet the highest global standards. Our "Made in India" initiative will not just be about products; it will also be about people. By establishing local manufacturing hubs, we plan on generating new job opportunities and fostering talent development within the country.
IBT: How does Crossbeats differentiate itself from other wearable brands in the market?
Archit: Our venture stands out amidst competitors by not just offering smartwatches and audio products, but by curating an ecosystem that deeply understands and celebrates the aspirations of Indian youth and millennials. Our USP lies in the meticulous fusion of style and functionality, crafting products that reflect their individuality while seamlessly integrating advanced technology. Additionally, our focus on culturally relevant designs and features uniquely caters to the Indian market, setting us apart as a brand that truly speaks to the heart of our target demographic.
IBT: How does Crossbeats ensure that its products meet the highest standards of quality and reliability?
Archit: At Crossbeats, we strive to contribute to the tech-savvy ecosystem of India by providing products that enhance the lives of our youth and millennials. We are not just selling gadgets; we are providing tools that empower the next generation to conquer their ambitions and express themselves in this fast-paced digital age. We have always been adapting and innovating to newer technologies in our audio and wearable segments. The earphones, from being a mere neckband, have today evolved into state-of-the-art Active Noise Cancelling headphones/TWS with excellent sound tuning units such as graphene and Titanium coated. Our Smartwatches have also seen tremendous upgrades in the form of AMOLED, Advanced BT calling chips, Music storage, and more.
About Author