Apple unveils M3, M3 Pro, and M3 Max chips for PCs; uses 3nm architecture [details]
2 min read
Apple has unveiled a new family of M3 chips, which includes — M3, M3 Pro, and M3 Max for personal computers.
According to the company, these are the first personal computer chips built using the industry-leading 3-nanometer process technology, allowing more transistors to be packed into a smaller space and improving speed and efficiency.
"With 3-nanometer technology, a next-generation GPU architecture, a higher-performance CPU, faster Neural Engine, and support for even more unified memory, M3, M3 Pro, and M3 Max are the most advanced chips ever built for a personal computer," Johny Srouji, Apple's senior vice president of Hardware Technologies, said in a statement.
The M3 family of chips features a next-generation GPU that represents the biggest leap forward in graphics architecture ever for Apple silicon.
It features Dynamic Caching that, unlike traditional GPUs, allocates the use of local memory in hardware in real-time. With Dynamic Caching, only the exact amount of memory needed is used for each task.
Rendering speeds are now up to 2.5x faster than on the M1 family of chips. The CPU performance cores and efficiency cores are 30 per cent and 50 per cent faster than those in M1, respectively, and the Neural Engine is 60 per cent faster than the Neural Engine in the M1 family of chips, the company said.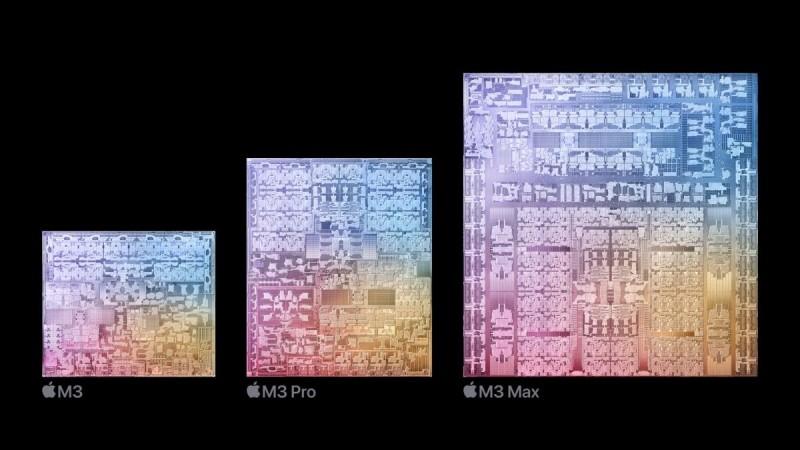 Moreover, all three chips in the M3 family also have an advanced media engine, providing hardware acceleration to the most popular video codecs, including H.264, HEVC, ProRes, and ProRes RAW.
Each chip in the M3 family features a unified memory architecture, delivering high bandwidth, low latency, and unmatched power efficiency.
M3 features 25 billion transistors — five billion more than M2, M3 Pro consists of 37 billion transistors and an 18-core GPU, and M3 Max pushes the transistor count up to 92 billion, taking pro performance to the next level.
About Author