Apple Event 2023: Everything from iPhone 15 to Apple Watch Ultra 2; what you need to know
3 min read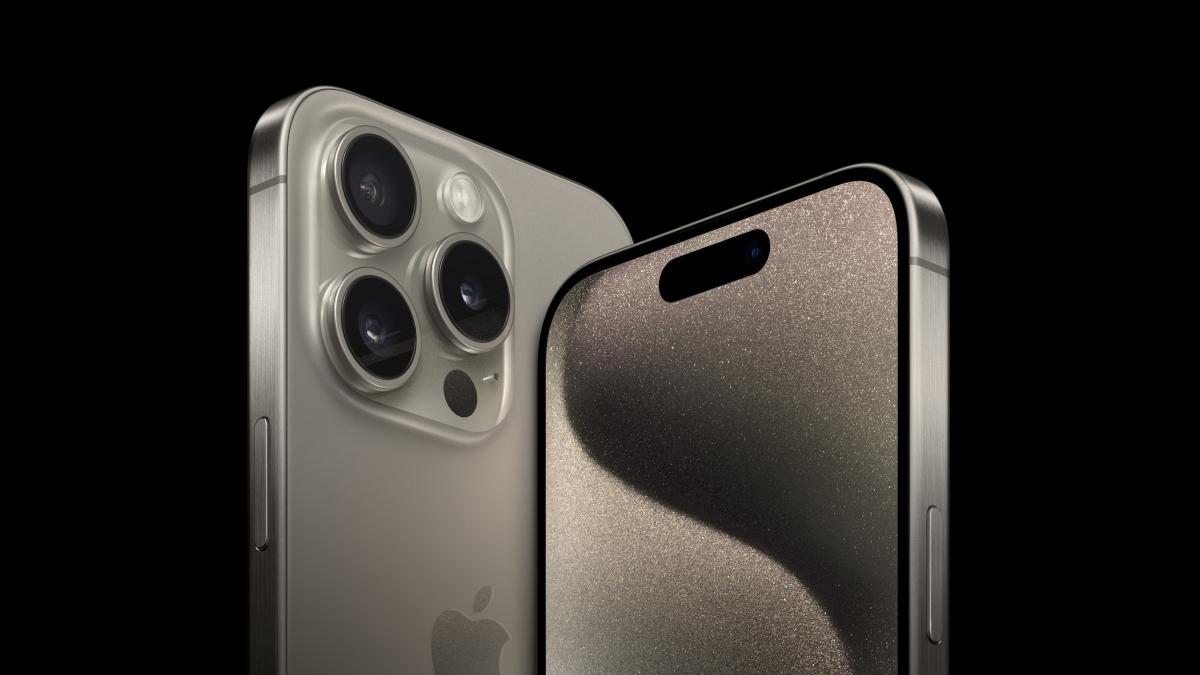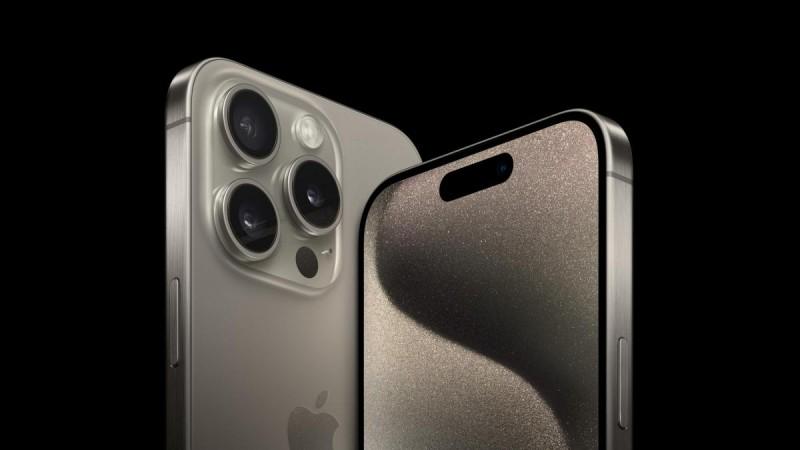 Apple unveiled its highly anticipated new iPhone series, comprising four distinct models: iPhone 15, 15 Plus, 15 Pro, and 15 Pro Max. These cutting-edge devices introduce groundbreaking features and are accompanied by an industry-first move. For the first time, the 'Make in India' iPhone 15 will be accessible from the very day of global sales, which is set to commence on September 22.
The iPhone 15 and iPhone 15 Plus are available in two display sizes, 6.1 inches and 6.7 inches, and boast an array of captivating finishes, including pink, yellow, green, blue, and black. These models offer storage capacities of 128GB, 256GB, and 512GB, with prices starting at Rs 79,900 and Rs 89,900, respectively.
The iPhone 15 Pro and iPhone 15 Pro Max also come in two display sizes, 6.1 inches and 6.7 inches, featuring elegant finishes in black titanium, white titanium, blue titanium, and natural titanium. The iPhone 15 Pro starts at Rs 134,900 and is available in 128GB, 256GB, 512GB, and 1TB storage configurations. Meanwhile, the iPhone 15 Pro Max begins at Rs 159,900 and offers storage options of 256GB, 512GB, and 1TB.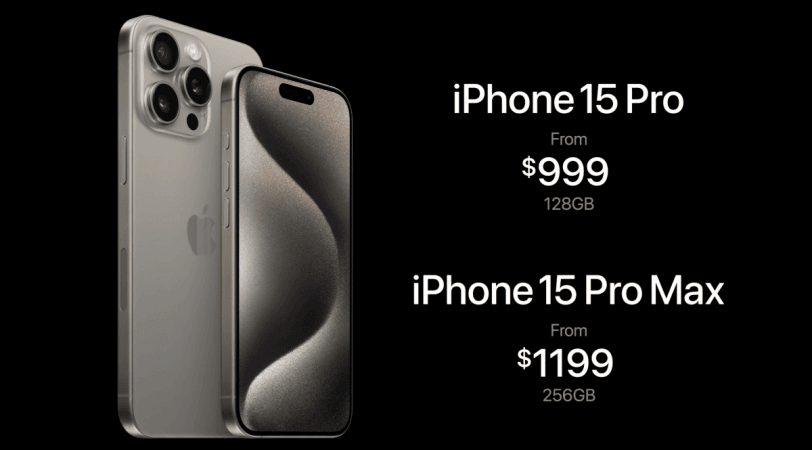 Pre-orders for all four iPhone models, which are set to be available in over 40 countries, including India, will commence on September 15, with official availability slated for September 22.
These remarkable devices showcase a robust yet lightweight titanium design, featuring new contoured edges and an innovative Action button. Additionally, they include powerful camera enhancements and are powered by the A17 Pro chip, ensuring top-tier performance and a superior gaming experience.
Greg Joswiak, Senior Vice President of Worldwide Marketing at Apple, declared, "This is the most pro lineup we have ever created, with a state-of-the-art titanium design, the best iPhone camera system yet that enables game-changing new workflows, and the A17 Pro chip, which ushers in a new chapter of performance and games never before seen on iPhone."
The customizable Action button enables users to personalize their iPhone experience, while the A17 Pro chip unlocks an array of next-level gaming experiences and pro-level performance.
The inclusion of a new USB‑C connector, boasting USB 3 speeds up to 20 times faster than USB 2, combined with new video formats, enables powerful pro workflows previously unattainable.
Utilizing premium titanium, the iPhone 15 Pro and iPhone 15 Pro Max represent Apple's lightest Pro lineup ever, featuring one of the highest strength-to-weight ratios of any metal.
The iPhone 15 and iPhone 15 Plus showcase an innovative color-infused back glass with a striking matte finish, along with a new contoured edge on the aluminum enclosure. Both models incorporate the Dynamic Island and an advanced camera system designed to capture exceptional photos, even in low-light conditions.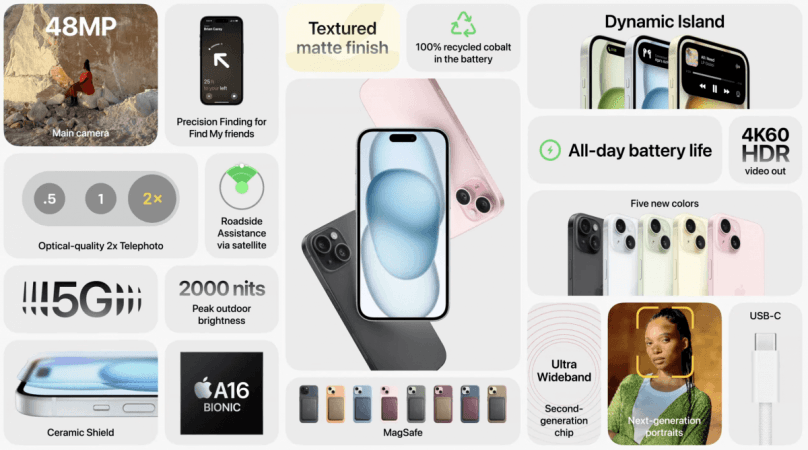 Moreover, the iPhone 15 lineup introduces the next generation of portrait photography, offering greater detail and low-light performance for stunning results.
Apple also introduced the Apple Watch Series 9, featuring the new S9 chip, a double-tap gesture, a brighter display, faster on-device Siri with health data access, Precision Finding for iPhone, and various other enhancements. The Apple Watch Series 9 is priced starting at Rs 41,900, while the Apple Watch SE begins at Rs 29,900, and both can be pre-ordered in India and select countries, with in-store availability commencing on September 22.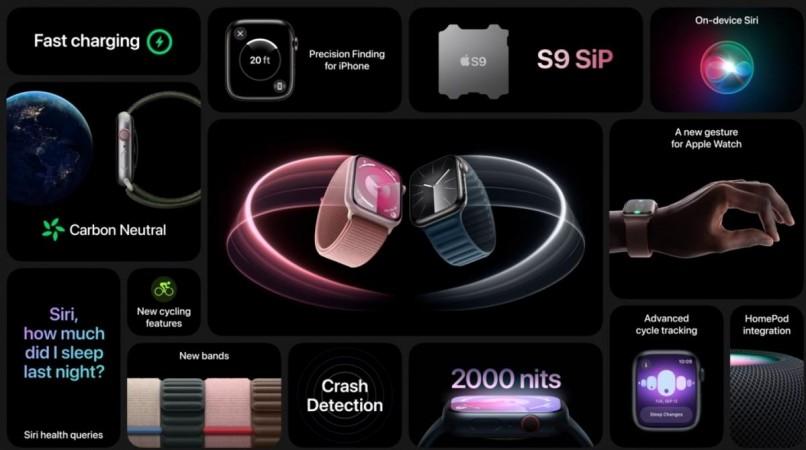 The Apple Watch Series 9 is available in 41mm and 45mm sizes and offers an array of captivating finishes. It is powered by a custom Apple silicon, the S9 SiP, ensuring an impressive all-day 18-hour battery life.
With the new double-tap gesture, Apple Watch Series 9 offers enhanced one-handed control, and Siri requests can now be processed directly on the device. Additionally, Apple introduced the Apple Watch Ultra 2, with the same impressive battery life, priced at Rs 89,900 and available starting September 22.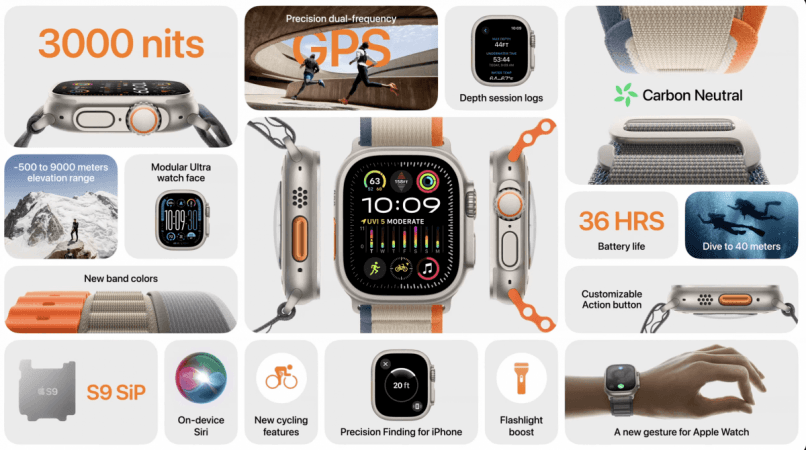 Furthermore, Apple unveiled the AirPods Pro (2nd generation) with MagSafe Charging (USB‑C), enhancing its renowned headphones. The AirPods Pro (2nd generation) will be available for Rs 24,900 from apple.com/in/store and more than 30 other countries and regions, commencing September 22.
About Author