Amol Kakade: The RPA Expert Who Forged the Future of Intelligent Automation in the Oil and Gas Industry
4 min read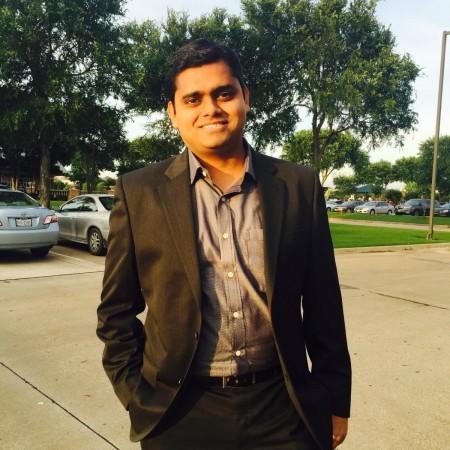 Robotic Process Automation (RPA) is a technology that revolutionizes industries, including Manufacturing, Retail, Finance, Oil and Gas, etc., boosting efficiency, cutting costs, and ensuring compliance. According to Next Move Strategy Consulting, the global RPA market size was three billion U.S. dollars in 2022 and is expected to grow nearly sixfold to almost 19 billion U.S. dollars in 2030. RPA frees up human workers for strategic tasks. The data emphasizes the need of the experts in the field who could provide substantial contributions to various industries in making them future-ready. In the field of this emerging technology, Amol Kakade shines as an innovative expert, amassing over 14 years of influential achievements in various globally renowned organizations.
Amol Kakade In his current role as a Senior Technical Program Manager in one of the prestigious semiconductor tech giants Amol is spearheading intelligent automation initiatives. His responsibilities include evangelizing Hyper Automation capabilities, developing automation roadmaps, and overseeing the implementation of the RPA Center of Excellence. His leadership has resulted in substantial cost savings and increased efficiency within the supply chain, with a notable achievement being the Intelligent Document Processing use case.
Amol's tenure at one of the large consulting firms was marked by his roles as a Robotic Process Automation (RPA) Manager. His expertise in RPA and intelligent automation led him to help clients identify, prioritize, and implement automation opportunities in various business processes. He demonstrated the value of intelligent automation by prototyping proof of concept for selected processes, ultimately leading successful RPA implementations.
One remarkable project he led was the development of a Crew Creation BOT for an Oil and gas client. This innovative solution streamlined the process of adding crew members to legacy software applications, significantly boosting productivity and reducing operational costs. Another project involved the creation of an Invoice Processing BOT, which automated data extraction from scanned PDFs, leading to substantial cost reductions and increased accuracy. Explaining the importance of RPA he says, "RPA liberates human workers from the drudgery of routine tasks, affording them the opportunity to redirect their efforts towards strategic and value-added activities. However, It is imperative to note that RPA is not a universal remedy applicable uniformly across all industries. Its successful integration necessitates meticulous planning, precise execution, and vigilant monitoring to realize the anticipated outcomes."
During his tenure at one of the big Oil and Gas clients, Amol played a pivotal role as a Senior Software Architect where he led a team of over 30 consultants and managed a substantial annual budget. His contributions resulted in significant cost savings by automating manual model calculations, optimizing string materials, and developing innovative features for well intervention design software. His work on the complex Well Intervention project showcased his ability to create a robust modelling tool for customized well intervention solutions. This web-based application offers a robust modelling tool for well intervention challenges in the oil and gas industry with features like force and limit models, hydraulic models, and fatigue prediction capabilities. The ability to add time as a dimension in the design process has been ground-breaking, enabling more accurate modelling of time-sensitive operations.
Amol's work extended beyond well intervention, as he was instrumental in the development of well-suited Diagnostics Service. This cutting-edge solution offered non-intrusive wellbore diagnostics, enhancing Oil & Gas client's offerings, and advancing the oil and gas industry. Amol's contributions have not gone unnoticed, and he has received accolades for his work. He has demonstrated significant achievements in improving operational efficiency and delivering innovative solutions, contributing to the advancement of the oil and gas industry. He is also a senior member of the prestigious IEEE and International Society of Automation (ISA), which recognizes his outstanding contributions and expertise in technology. It requires critical accomplishments and leadership in various technical areas.
Amol's journey in the tech world began with a solid educational foundation. He earned his Bachelor of Engineering in Computer Science from the University of Pune in India, graduating with honors. This early achievement laid the groundwork for his subsequent educational pursuits. He continued his studies by obtaining a Master of Science in Management Information Systems from the University of Houston – Clear Lake, followed by a Master of Business Administration in Information Systems from the International Technological University. His academic achievements, reflected in his impressive GPAs, have been pivotal in shaping his career.
Amol Kakade's journey through the world of technology, automation, and innovation exemplifies what can be achieved with a blend of education, expertise, and a steadfast commitment to excellence. As he forges ahead in shaping the future of intelligent automation, we can only expect more ground-breaking contributions that will influence the industries he impacts for years to come.
About Author